Web Design 004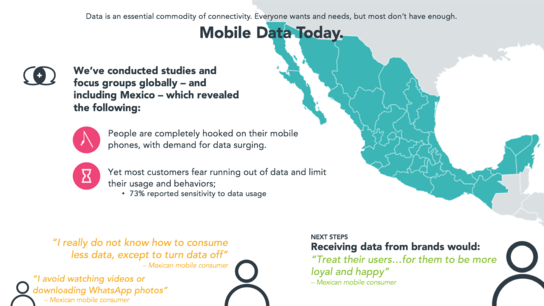 The Approach
001
Initial layout and sketched comps.
002
Concepts for each technology solution.
003
Briefed an illustrator to bring the concepts to life.
004
The live website.
005
Brand rollout; business cards and office ID cards.
006
Presentations.
My Role
Team of 2 for the website: Research, IA, concept, interaction, user experience.
Project (8)
* Web Design

Branding, concept and design. My colleague and I set out to redesign the Datami website.

Real-world Challenge
When I arrived at Datami, there was an old website that didn't explain what the company did or showcase the new logo/branding (which had been signed off the week I joined). We needed to get something up quick as we were meeting with investors and potential partners and customers

We were on a limited budget and a short timeline.

Why It Exists
We established from the leaders of the business what their vision was and what it needed to show; to be simple and appeal to two very different audiences. My colleague and I looked at themes; what would be easy to create in the short time we had and what would be sustainable in the long term for creating a brand. The Datami "brand" was borne out of the website. Not the most conventional ways of building either, but we made it work. With the logo and colour palette already in play, we settled on a simple illustration theme with drawings of Datami's core solutions. Jonny then went on to execute the design once the pieces were ready.

Once the website was launched I focused on collateral, powerpoints, business cards etc.

Was it a success?
Keeping stakeholders in the loop during the process, we had to sell leaders on our vision and themes. I looked at the simplest of layouts to showcase Datami's product suite and came up with some illustrated concepts for the core images.